Welcome to Fuller RV Sales & Rentals

www.usamotorhomerentals.com & www.fullerrv.com

Fuller RV Rentals & Sales, has been family owned for over 34 years providing RV & Trailer Rentals based in Massachusetts serving all states. We offer newer, clean and professionally maintained units, and are proud of the fact that we have a Better Business Bureau A+ rating and have been chosen among the Best Of Central Mass businesses. Unlike our competitors each unit is maintained and spotless between each rental. Plus we answer the phone 24/7 for you.

Class A's - Gasoline & Luxury Diesel Pushers, Class B's, Class C's & Super C's - Gasoline & Diesel, Trailers including: Destination, Park Model, Toy Hauler or regular units available. Units range from 18' to 42'.

Let us help you with your housing logistics.

We are very fortunate to meeting the needs of second generation families now enjoying our mobile housing and transportation options available for over 34 years with over 38 different floor plans.

Some of our customers are: I Heart Media - Food Pantry Drive, Boylston Activities, Extreme Makeover Home Edition, Nanny 911, Rocket Science 2000, Some New England Patriots, Havoc Productions, Hotel Hell, Man vs. Food, Six Flags New England, Red Tree Productions, 20th Century Fox Productions, MIT University, Past Presidential Campaign's, American Pickers, IMG Productions, Barnstable & Woodstock Fairgrounds, Best Buddies Ride, Ride For Kids - Pediatric Brain Tumor Foundation, Casino Trips, Fitchburg School Department for temporary classrooms, command centers for police volunteers after 9/11, Commerce, Travelers & AMICA insurance companies, command centers for National Grid and Base Logistics, back stage accommodations, VIP travel. Call today to reserve the floor plan that best suits your needs!

All are Regular Car License
All MH's Self-Contained With TV's, DVD Players and Inverters (So Generator use not necessary while traveling)
Family Vacations
Family Reunions (Seats 16)
Sporting and Nascar Events
Tailgating
Concerts
Overflow Accommodations During Special Events
On-Site Temporary Housing (Fire Damage, Water Damage, Tree Damage, Renovations, All Insurance Claims)
Transportation For Medical Reasons Requiring A Self-Contained Vehicle
Temporary Offices
On-Site Dressing Rooms for Movie Shoots
Power Supply During Storm Outages For Your Refrigerator and Selected Necessities
Mobile Command Centers During Disasters (Red Cross, FEMA, Fire & Police Depts., Security Details, Power Outages)
Deliveries Available
Chauffeur Driven Units Available (Why rent a limo with no bathroom or kitchen)
One Way Rentals When Relocating
Transfers from Airports & Hotels Available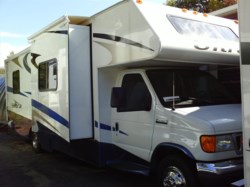 2008 Gulf Stream Ultra 6296


Unit Status: Serviced and Inspected. Condition: Great!
$78,995.00
$40,995.00
View Details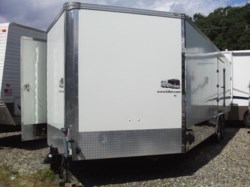 2004 Innovator Trailers Enclosed Vehicle Trailer
Unit Status: Serviced and Inspected. Condition: Great!
$8,995.00
View Details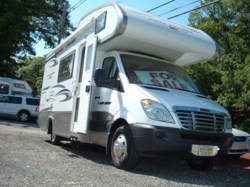 2008 Gulf Stream Vista Mini Cruiser


Unit Status: Serviced and Inspected. Condition: Great!
$95,995.00
$48,995.00
View Details